[Apps of the day] Swipes – to do & task manager is newly available on Google Play
Swipes – to do & task manager is a new productivity app you can find in the Google Playstore and it may just help your workaholic needs a great deal if you give it a chance. Nowadays, our smartphones are not just SMS and phone-call machines; they're also more than just social media surrogates as some of us actually have jobs and time schedules to work with. If you are already using Evernote and Inbox on your device, you may also consider this little booger.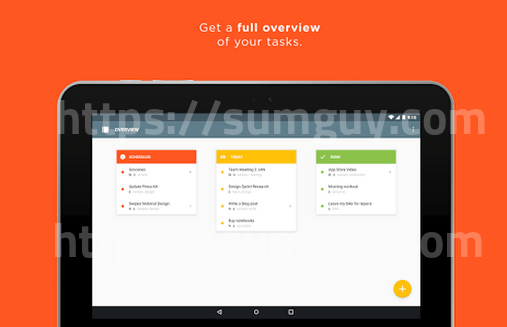 Swipes doesn't sound like much but it is highly responsive when it comes to to-do lists and simple scheduling. Its highlight is the integration with Evernote that every workaholic or overly organized person out there uses. All you have to do is tag notes with swipe and they will be added to your queue at the date you set. All the information is stored in the cloud so that you can check your history of achieved and unachieved tasks.
In order to schedule an event later you swipe it to the left and if you want to dismiss or complete one you swipe it to the right. The tasks are categorized in "completed" (noted with green) and "pending" ones noted with red. You have Light and Dark themes to choose from and you can set notifications to remind you of certain tasks.
[box type="shadow"]Features:
Plan your day on a timeline
Easily snooze tasks for later
Schedule things ahead
Check a history of your accomplishments
Set priorities
Get reminded with notifications
Enjoy Dark and Light theme
Use tags and work in context
Assign reminders and notes
Your data is safe and backed-up to the cloud
Powerful integration with Evernote
[/box]
The app is free and has no in-app purchases.
[googleplay url="https://play.google.com/store/apps/details?id=com.swipesapp.android"]
Source: AndroidCommunity
Thanks: Mitko Ivanov