[App of the week] NASA lets you discover the Moon with Moon Tours
NASA has been researching, mapping and probing Earth's only natural satellite since the '60 so they must already know all or almost all there is to know about it. This is why the Jet Propulsion Laboratory from NASA decided to release and Android app named Moon Tours so that every person from around the world who wants to explore the Silvery rock can do so.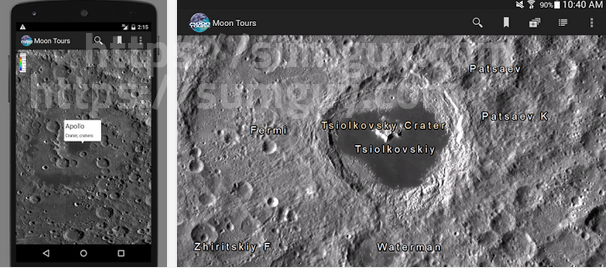 Craters, slopes, mountains, minerals and former life signals, among other things, have been examined and data has been collected and now the public can get a glimpse of that too via mobile app data. The app has over 600 scientific data sets and layers to explore. It is aimed at lunar scientists, engineers and other scholars, as well as the layman public. The app is free and you can find it in the Google play store via the widget below.
[googleplay url="https://play.google.com/store/apps/details?id=gov.nasa.lmmp.mobile.moontours.android"]