[App of the week] Meerkat – the live streaming service connected to social media steps on Periscope competition with a stable Android version
Meerkat just stepped on the competition by announcing the release of its first stable 1.0 build, well ahead of the direct competitor Periscope. The little social media app managed it all without the help of huge companies like Twitter and without postponing the Android app version like other apps (*cough, looking at you Periscope, *cough).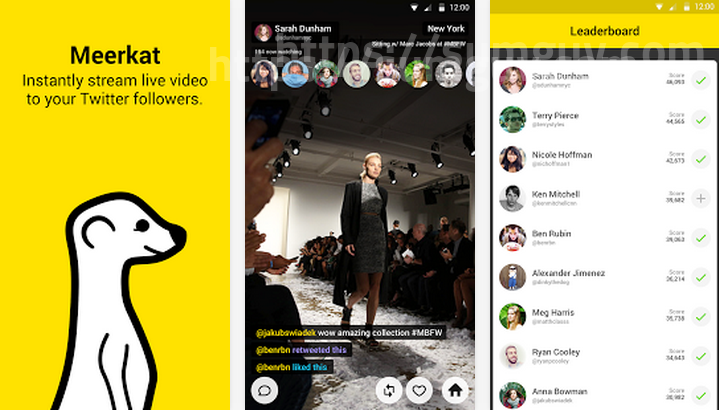 The social media streaming app has been taking its time in releasing the first stable 1.0 build by minutiously changing things like duplicate tweets, video freezes, notifications and streaming over its closed beta release.
Just in case you don't know what this app is, Meerkat is a live video streaming service that lets users peek and comment on live videos others are willing to share. It does not have a past broadcast or re-run option so you either catch the live show or you miss it. It does however save the video locally for the person streaming and it delivers instant notifications to followers when you start streaming.
[googleplay url="https://play.google.com/store/apps/details?id=co.getair.meerkat"]