AnTuTu Q3 benchmarks name Meizu Pro 5 best smartphone
AnTuTu just released its own tops of the best smartphones analyzed in the first three quarters of the year and the results are surprising. We are close to the middle of the 4th quarter already and most of the big guns or flagships for 2015 are already out. But how do they fare against each other when it comes to the most extreme tests?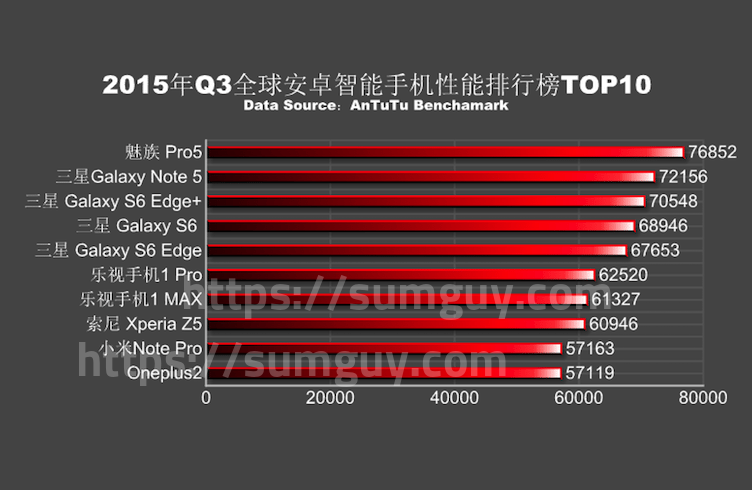 On the Chinese market, Huawei became king this year, overthrowing Xiaomi for the first time. But how does the global market work? who is the top dog this year?
It appears that AnTuTu tests declare Samsung Exynos 7420 octa-core processors as the best mobile CPUs out there for now. Qualcomm Snapdragon 810 processors are close by in terms of performance, but Exynos still has the upper hand.
The latest tests from July 1 to September 30 make Meizu Pro 5 the best smartphone you can have at the moment and AnTuTu don't usually kid around. The device is at the top of this list with a score of over 76,000 points. Numbers two to five are taken by Samsung's premium devices: the Galaxy note 5, Galaxy S6 Edge +, S6 and S6 Edge. Meizu Pro 5 is the first non-Samsung smartphone to run on an Exynos processor, which makes its position at the top of this list even more of a surprise.
In the top ten you will also find Le 1 Pro, HTC One MAX, Sony Xperia Z5, Xiaomi Mi Note Pro and OnePlus 2. It seems that 3rd quarter means good business for more than one OEM, which can only mean that you have many many options to choose from on the long run!
Source: AnTuTu