Android Wear watch from Intel and Fossil: get ready for some competition!
A new Android Wear watch is being made and it is the fruition of a combination between Intel and Fossil. The announcement was made at the Intel Developers Conference, where Intel usually presents its new chips, but also some other things.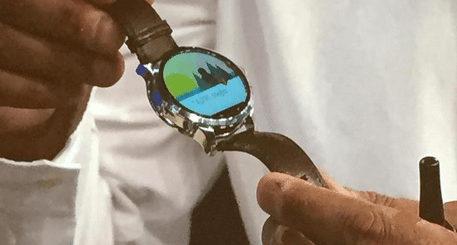 This watch was teased for a while now, and the first official image seems to point at a cross-breed between the Moto 360 and LG Watch Urbane. Fossil's watch and Intel's Tag Heuer device are the first smartwatches or Android Wear-friendly devices made by old-school watchmakers and not tech companies like LG, Samsung, Apple or ASUS. Fossil is said to possibly supply designs for well-known brands such as Michael Kors and Giorgio Armani.
This new Android wear watch is not the only project Fossil has going on as they will soon launch a connected bracelet and watch. It is safe to say that Intel does not want to reveal more information regarding the watch at the moment. It doesn't have an official name or official specs yet and it is expected to launch sometime this holiday season.
That is all we know about the Android Wear watch from Intel and Fossil, but more details will be released soon. Stay tuned!
Source: Gizmodo