Android Pay not working on Android Marshmallow preview
Android Pay will not work on Preview versions of Marshmallow for now, but it does work on other smartphone devices, new reports show. The APK is available for public use at the moment, but you should not try to use it on a flashed Android Marshmallow developer version.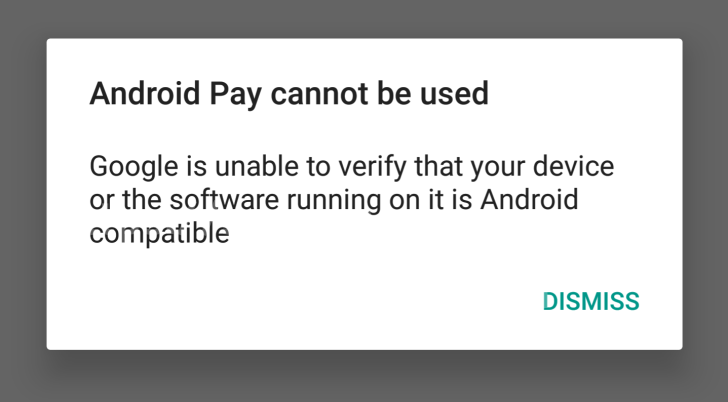 You can go to the APK mirror in the source link to download the APK, but you will need the appropriate Google Play services installed for it to work. You cannot use the feature on a rooted device because it will interfere with the app verification process; you can, however, re-root your device after installing Android Pay and it will somewhat work.
This restriction was intended by Google, as it works out. An employee of Google responded on Google + that their system verification will not function on preview builds, but it will work perfectly once Marshmallow goes live. Not many other details were made public at the moment.
APK Mirror: Android Pay 
Source: AndroidPolice