Android OS distribution numbers show massive Lollipop distribution
Android OS distribution numbers are out and it appears that Lollipop is becoming more and more popular among Android users. Google finally released its files and the results are as expected. Android 6.0 Marshmallow just got on the market and is not on these spreadsheets, but Lollipop still remains the star of the show, at least for now.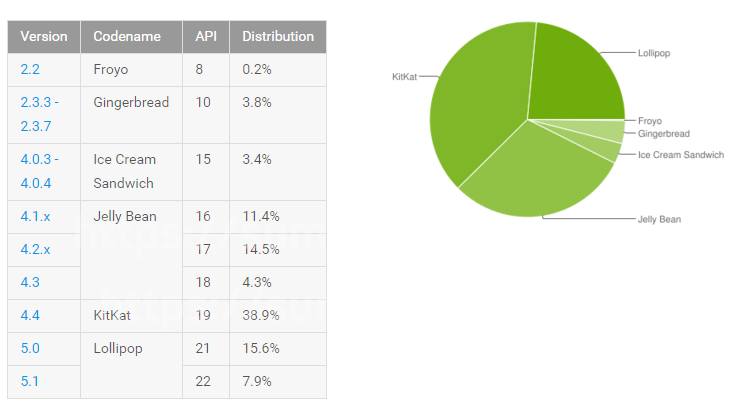 Lollipop owns 23.5 percent of the market right now, and it comprises versions 5.0 and 5.1 as well. This OS version had the fastest and steadiest growth of all updates by managing to double its numbers every other month or so. Every other OS is slowly and steadily going down at the moment, even Android 4.3 KitKat, whose decline started in May. It is still holding its ground and top position in the Android OS game with 38.9 percent of the pie charts.
Jelly Bean is still holding strong on its three versions, collectively owning 30 percent of the market. The oldest Android OS version that just doesn't seem to quit yet is 2.2 Froyo, who still owns 0.2 percent of the market. These are definitely its final days on the planet though.
Come next quarter revelations, a new player will be added to that list. It will be Marshmallow, or Android 6.0. We will have to see if its adoption will be as rapid as Lollipop's. Since the overall response from manufacturers when it comes to the new Android OS version was slow, it may take a while for the market to respond as well. Google does not seem to push this new OS too much, but since the era of fingerprint scanner smartphones is upon us, the transition to Marshmallow will not take too long.
Source: Google