Android Lollipop 5.0 source code reaches AOSP
Android Lollipop 5.0's source code is now available on AOSP. It seems that no Google Android update is complete until it reaches the Android Open Source Project. This means that every line of code, every config file and every resource is made public. It may take a while for the code dump to be complete, but it will be firstly worth it to most devs out there.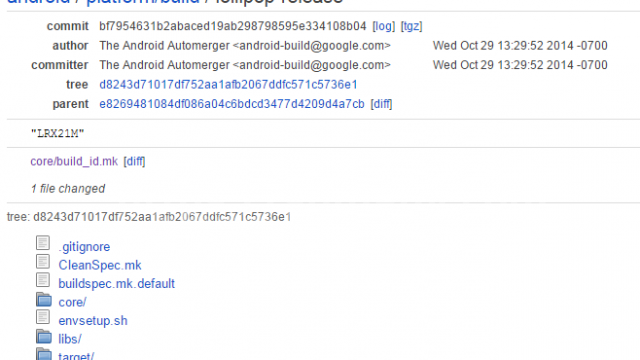 The branch dedicated to Lollipop is lollipop_release and the release tag will be android-5.0_r1. The code bears the number LRX21M and apart from this, on the AOSP you will find updates for all of the nexus hardware starting with Nexus 7 (released in 2012).
Some device repositories were added, including Nexus 6 (kernel and shamu), Nexus player (kernel and fugu) and Nexus 9 (kernel  and flounder) and you will also find a device repository named atv, which is destined for ADT-1 Android TV. Repos for the ARM and x86_64 platforms are available as well.
Source: AOSP