Android distribution numbers show little changes for Q4 of 2015
Android distribution numbers for Q4 of 2015 are here, and some changes can be spotted already! The updates inside the Android ecosystem are small but expected, considering the launch of Marshmallow and its slightly increasing influence. Marshmallow sits now on 0.5% of Android devices while Android Lollipop is closing in on KitKat at 29.5% of the market.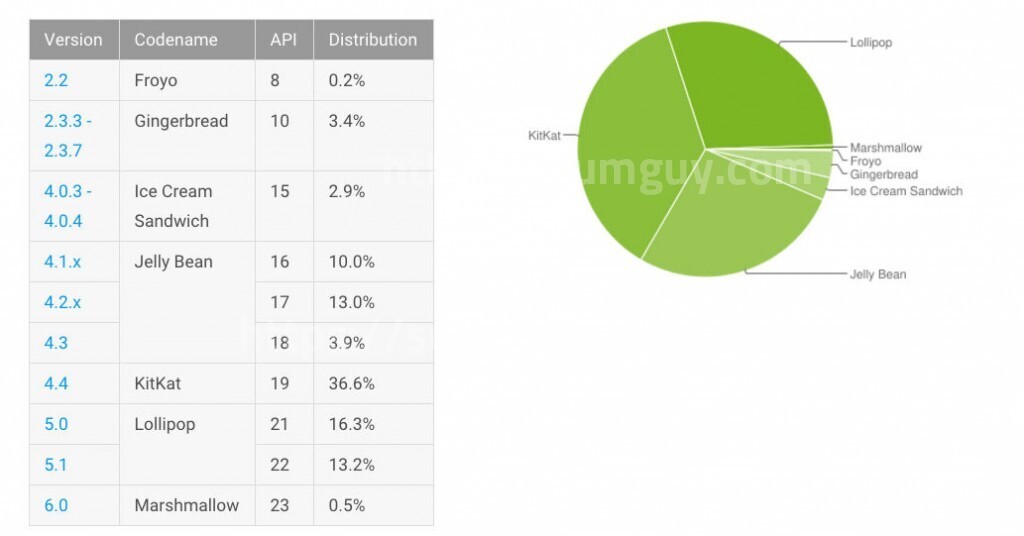 KitKat is still king of the Android world, owning 36.6% of devices. Jelly Bean has seen a drop from 29 to 26.9% of the market and Ice Cream Sandwich is down to 2.9% from 3.3%. Gingerbread (3.4%) and Froyo (0.2%) are still on positions but will soon be phased out.
If you want to see more about the Android OS development and version numbers, you can check out the source link below.
Source: DroidLife via Android Developers