Android 5.1 update officially launched by Google – dual SIM support, HD voice calling and more
Android 5.1 is finally live according to Google who posted online that the OTA begins rollout today. We do not know exactly which devices are first targeted to receive it but if you own a Nexus or GPE phone, be sure you'll be the first to join the 5.1 posy. The update itself is a bug fixer with some new features put in for good measure.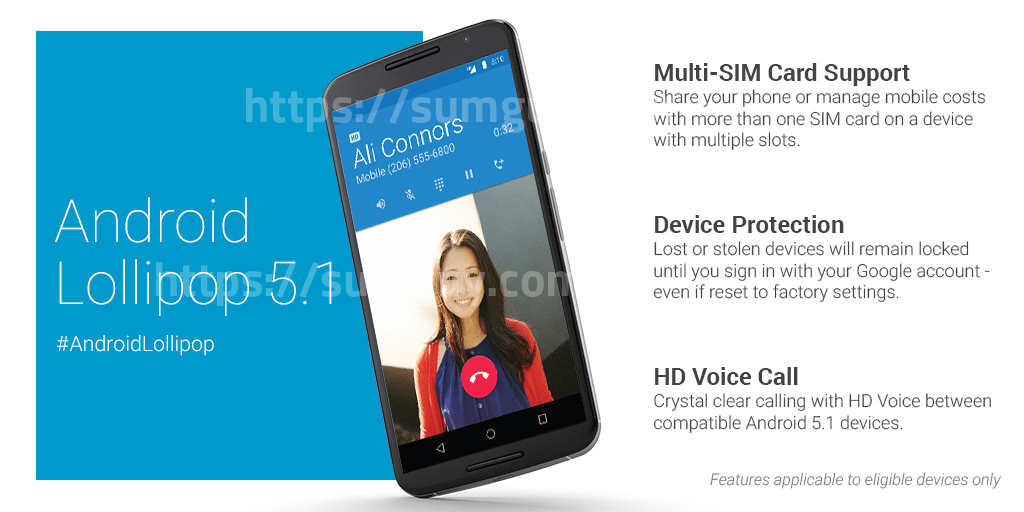 The most important updates include native dual SIM support, HD voice calling, controlling Bluetooth settings and joining WiFi networks directly from the quick settings menu. Nexus 9 and Nexus 6 are the first to get a new Device Protection feature built in, which is mostly a response to the "kill switch" law in some states. This feature will not be available to devices that ship with Android 5.0 or older.
The update is build number LMY47D and it will soon be available in ZIP form too.
Source: Google