Android 5.1 to fix manual sync disappearance from smartphone menus
People who like to control their smartphones from the inside out can now rest assured they can tinker and control every little portion of their device again. The manually sync button for accounts was missing from the Android 5.0 update and the only thing you could do was cancel sync, something you wouldn't need anyway if you can't sync stuff, right? With Android 5.1, everything will be OK in the world once more because you can manually sync your accounts again! Hooray!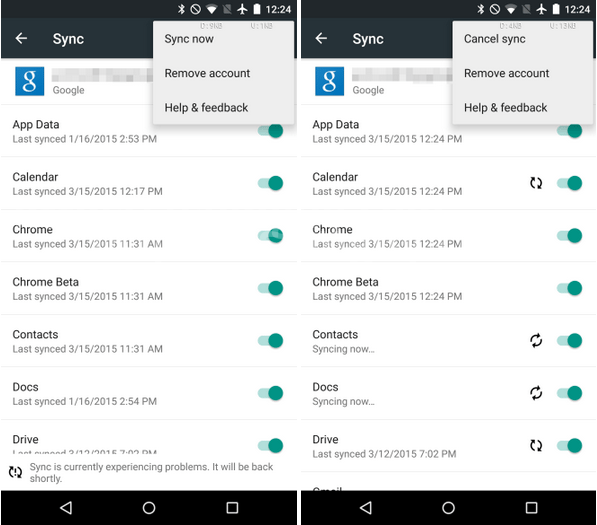 Many probably didn't even notice this little problem in Lollipop 5.0 because everything else worked fine, but those who disable certain fields on their accounts were probably horrified, right? If you disable Contacts or Calendar from the Google account sync options and have an Android 5.0 device, it would be hell for you to manually update your features, which means initiating sync. The reasons you may have for using manual sync accounts doesn't even matter anymore, as you can rest assured that with 5.1, you'll be totally covered again.
Source: AndroidPolice