The Android 5.0 Lollipop system image for Nexus 4 is finally available for download. The Nexus 4 is not as old in some people's pockets as we think, and now those owners will be happy to know that they can enjoy the Lollipop pleasures of the world as well.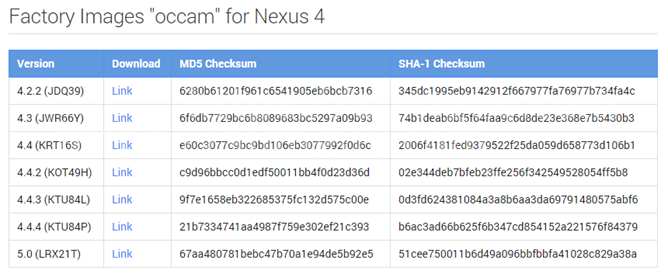 The image bears number LRX21T, which is dated to October 21st, as most similar images available. The image has 412MB and it includes anything you will need to flash the Android 5.0 update to your device. You won't even have to delete your user data to apply the update, but just to be sure, you should do it.
If you think you are ready for flashing, head over to the source link to envelop your Nexus 4 in Lollipop glory.
Source: Nexus Lollipop image