Android 5.0 Lollipop factory images and binaries for the Nexus 5, 7, 9 and 10 are finally live. The full system images were recently uploaded on the Google Developers site and with the new files you can flash your Nexus back to stock even after you threw a hammer on it (metaphorically speaking of course; you would never really do that…. Would you?)!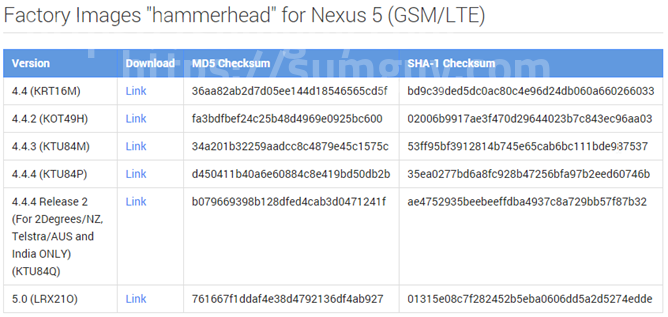 The images posted so far are for Nexus 5, 7 both WiFi models, Nexus 9 and 10. No Nexus 6 image has been posted yet, but we know it is getting an update as well. Nexus 4 for example is not getting the OTA update yet. Binaries for devices with factory images are up as well, save for Nexus 9, whose drivers are on a separate partition.
As soon as you download the desired image, you can flash it directly from your computer in a few easy clicks. You don't HAVE to wipe your device clean, but you may want to do that just to avoid future troubles.
Source: Developers Google