Android 5.0.1 version LRX22C factory images on AOSP – the first Lollipop update has arrived
Android 5.0.1 version LRX22C is on AOSP now and it even has factory images to go with it. The long awaited update to Lollipop is already receiving a little update itself, an update that became official today.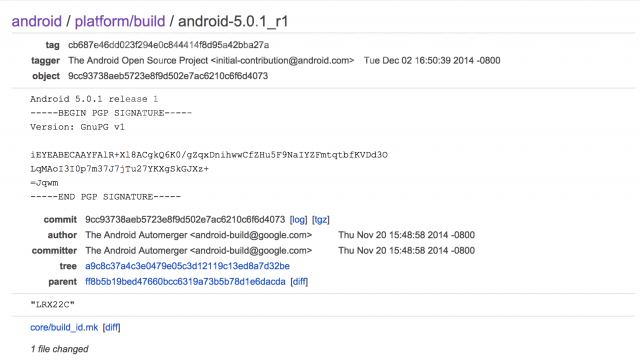 The update will be coming to Android Wear soon as well, and it alludes to better battery life for wearables. The OTA will fix some newly appeared issues and, until the push is completed, we will have to wait.
Nexus 9 and Nexus 7 2013 WiFi versions and the Nexus 10 can be grabbed from Google's download page, which means that, if you have such a device, you can download your update and flash it.