Alphabet bought Google! Who owns the company that now owns Google?
Google has officially become a subsidiary of Alphabet. This may sound as an incredible deal but wait until you find out what Alphabet really means. Google just evolved into an umbrella-corporation that has bought itself, among other important projects. Google founders Larry Page and Sergey Brin will still hold the reins of the new conglomerate as CEO and president while Google the subsidiary will be run by Sundar Pichai.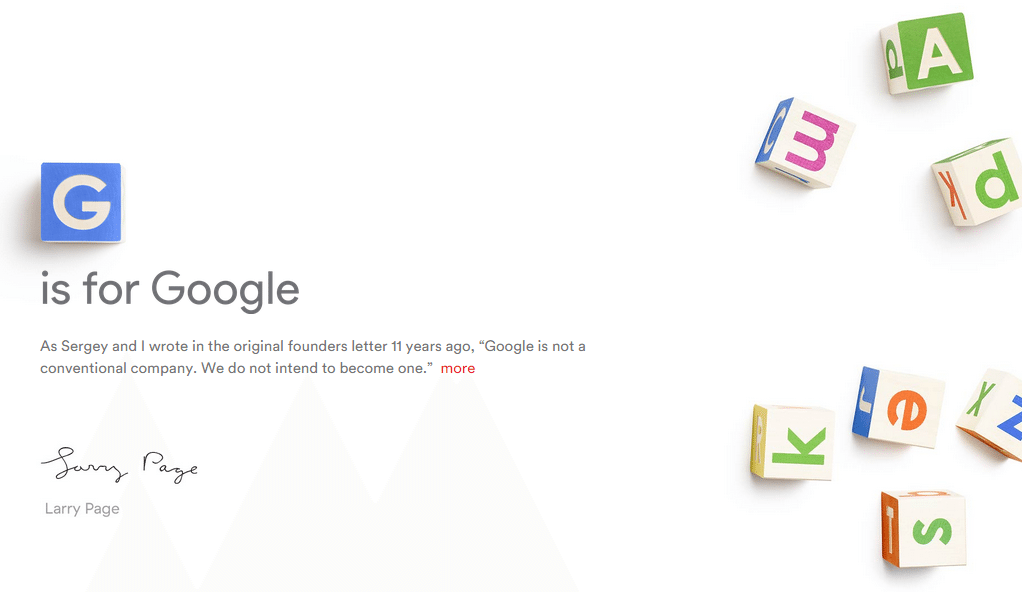 As CEO and president of Alphabet, Page and Brin will supervise their affiliate companies, including Google, and different projects such as Calico (a life-extension project) and Wing (a drone delivery system). Google's own early-stage funding operations titled Ventures and Capital will have their own organizational structures involving CEOs and leadership, but Pichai and Google are still in charge of the original apps, ads, maps, YouTube, Android and the Play Store.
A recent blog post gave us a vague idea on what companies will be sharing Alphabet's watchful eye and a placeholder site is up as well (abc.xyz). The gist of the situation is that every letter of the alphabet has a project or company attached to it. There are some letters that have not been assigned yet and we do not know where all of Google/Alphabet's existing projects and pieces will fall.
Here is Alphabet's ABC so far:
Alphabet – the parent company
B – possibly Boston Dynamics
Calico (longevity project)
Capital (investment)
Fiber
Google
Hooli
Life Sciences (glucose-sensing contact lens)
Nest
Ventures (investment)
X lab ( Wing – the drone delivery system).
Sundar Pichai, the former Chrome OS and Android chief officer, is now brought to a more preeminent position where he has more of a decisional pull than ever. This news kind of broke the Internet – or at least the tech-y site of it – earlier today because the announcement came from left field, but it seems that something has been changing from within Google for a while now.
The two founders have shown interest for more and more ambitious projects they either launched through Google X or different funding programs. Alphabet becomes the formalization of this "division" as it separates Google from everything new and ambitious that in the past may have meant a distraction, at least in the eyes of the media and public. It appears that the new divisions opening up are going to only increase the focus on Google's products and future opportunities that may change the future.
Source: The Verge