AIDE app – the solution for every emerging app developer in the world!
AIDE app is a popular Android integrated development environment destined for app developers. It allows users to easily develop Android apps on their Android devices. The app itself is free but it does have in-app purchases that you can use if you want to learn more about coding and visual design. You get a premium version as well, but you have to take a good few dollars out of your wallet to get it.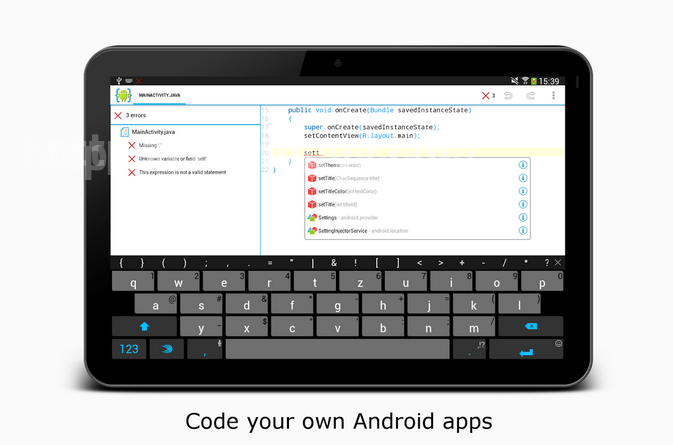 In a nutshell, AIDE app will teach you to visually design apps, to write code and check errors in real time, it will help you with refactoring and core navigation and it will even allow you to run your app easily and use Java debugger to find different bugs in the finished product. It is compatible with smartphones and tablets and it can make you a successful developer on the go.
The app supports building apps with Android SDK and Java/Xml, C/C++, and Eclipse. You can keep code in Dropbox because AIDE app integrates with Dropbox and allows syncing with it. This app can open Android Studio projects made in default folder structure and Git for professional development.
Starting today, AIDE app has Android 6.0 Marshmallow support via version 3.2. Among the more important improvements you will find are the option to refresh Maven libraries and Android NDK updated support and updated Google libraries.
AIDE app deals from Intel? Sign us in!
The best part about today is that, along with the support, Intel decided to sponsor a number of premium keys. A premium key usually costs $10 and we will tell you what to do to get a chance at a free one.
In order to claim a sponsored license you have to exit and restart the app, then select the 'Code for Experts' option. You should immediately get a notification if you qualified for a free premium key. If you are lucky, you can then choose a Google account to tie the free key to.