Adobe Premiere Clip available on the Google Play store
Adobe Premiere Clip is available on Android devices now too! The software as been around on PCs and Macs for a looong time and a mobile version for iPads and iPhones was released earlier last year. Now it is finally time for the Android devices to enjoy. Plus, the app is not destined for professionals only; it was made for everyone's enjoyment.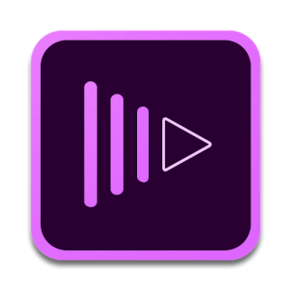 Premiere Clip will attempt to make video editing easier by automatically creating a video from your photos and recordings. The app will also try to match the resulting video to a soundtrack you provide. The music you choose can come from your media library or from an existing set of royalty-free music. You have access to editing from inside the app and you can transfer parts of your project to a desktop version of premiere without ever losing your markers or edits.
What could Adobe Premiere Clip have over other apps that take on video creation? Name recognition for one. Of course, the desktop integration feature could be very useful itself, as you will get more time and space to create the perfect video on the go or in one sitting at your desk. Give the app a look below: