Adobe Lightroom free on Google Play Store
Adobe Lightroom is now free to use on the Google Play Store. You will not need a Creative Cloud subscription to be able to use it either! The app became available for free on iOS devices back in October.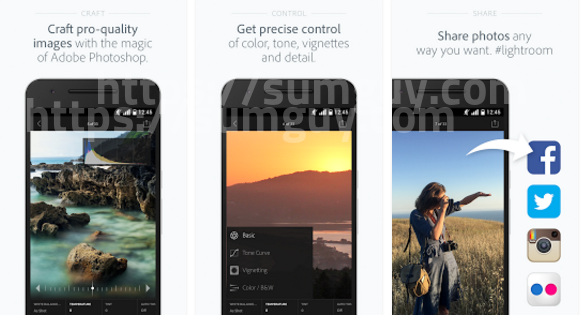 Adobe Lightroom needs no paid subscription and it allows anyone to use organizational, editing and sharing abilities for photo editing at no cost. The app lets users quickly edit photos with a large set of tools, and then they can share them on a variety of devices. You can also revert edits anytime you want or you can copy edits across more photos at once.
The app is free of charge on itself but if you do pay a Creative Cloud subscription you can obtain access to more features, such as organize, edit and share pictures across web, mobile and desktop platforms. If you need a new photo edit app you won't have to pay a penny to use, give it a look below: