5 Apps for Women – what are your favorite Android apps?
We all have smartphones that we cherish in this day and age and we keep trying to keep ourselves entertained, be it via social media or through apps and games. We try them all, we keep what we like and toss away those pesky in-app purchase apps when they start to bug us too much. But being women, we can find some interesting choices in great apps for women that actually make our lives easier. In the following article I will provide you with five of the most popular and useful apps you can at least try to see if they help you in your womanly day to day routine. Here we go!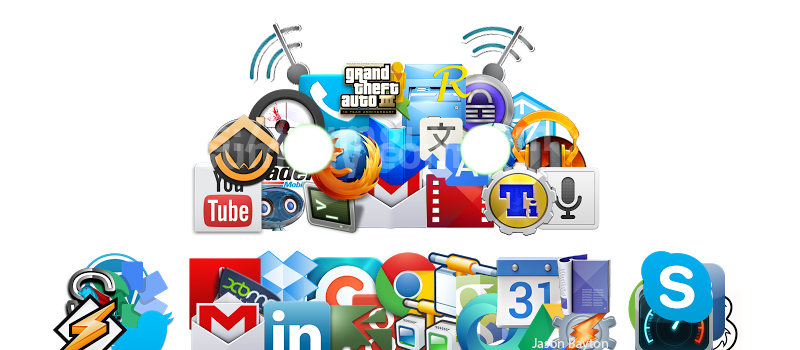 My Fitness Pal
We are always preoccupied with our health or our appearance and, especially since we lead busier and busier lives, we can fall into bad habits that will not help us in any way. This is where My Fitness Pal comes to the rescue as this little free app will help us keep a record of what we eat and how we exercise. It is one of the most popular health and fitness app for women because what it primarily does is count calories and keep track of your daily sports routine.
You can also access blogs, recipes and tips on how to improve your diet and workout routine for better results. You get daily and weekly nutrition goals you can thoroughly investigate, as well as progress charts, daily reminders and you can even sync this app to other fitness and sports apps and even wearables!
Sworkit Pro
Let's face it1! Our hectic lives leave less and less room for workouts, but we need sports and exercise to stay healthy. A great solution that could help you keep track of your workouts – be they yoga, Pilates, cardio or strength training – is Sworkit Pro. You can also try the Lite version, which is free, or the Pro version that costs $4.99.
The app reminds you to exercise for 15 minutes daily (or more if you want it to) and presents different workout types to choose from, according to what you like to do to keep yourself fit. This way, you get a personal trainer in your smartphone! Simply Work it at home, watch your targeted progress, statistics about your preferred types of workout and set your own exercise intervals.
YouCam Makeup – Makeover Studio
It is one of those beauty enhancer apps for women that will completely change you for the perfect selfie! You can erase imperfections, improve your features, add make up and simply make yourself fabulous without having to use a ton of Photoshop or make up remover or remover wipes afterwards!
This app is also useful when you are willing to try new make up styles on yourself without blindly committing: you just snap a regular selfie photo and then you can add foundation, different eye shades and lashes, you can change the shape and color of your brows and make your eyes pop out… literally! It has some drawbacks of course, but for a free app, this does a pretty good job on Android phones!
Bonus: Facetune
The king of all touch up apps, Facetune is the paid application you can use on your day to day selfie adventures. It is paid and does exactly everything that the YouCam Makeup app does, only maybe a bit better. You can basically retouch every photo or selfie you take with the same degree of difficulty as the previous app, only it gives you a more granular control over what you can change. The app costs $3.99 and it is the Android version of the praised iOS Facetune celebs are always talking about.
Flipboard: your news magazine
What can we spend our day doing on a regular basis? Well reading magazines and news, of course! One of the best free magazine aggregates around is Flipboard. Branded as a "personal magazine", this app for women is used by millions of people on a daily basis and it is the best place to keep news on your preferred topics at hand.
You can follow a topic, a personality or a magazine to get all the information you want, and you can diversify your content as you see fit! You can collect news, articles and opinions at the simple push of a button to always be up to date with everything those Kardashians do to get on the front page all the time.
My Calendar
One, if not THE most popular period trackers in the Google Play store is My Period Calendar. One of the best apps for women, My Calendar has a sweet interface that keeps you up to date with all that important personal stuff: periods, ovulation, chances of pregnancy, weight, birth control, intimate actions and moods! You can program a personal and discreet notification to let you know when Aunt Flo is coming to visit and you get a period and fertility calculator that you can check any time to keep surprises at bay, among other things.
Bonus: Pink Pad Pro
If you don't like the lively look of this one, you have an alternative in Pink Pad Pro, for example. Another one of the free apps for women, Pink Pad Pro offers in-app purchases but this will not ruin your overall experience. It is easy to use, predicts periods and ovulation according to your cycle, lets you set up your mood of the day, symptoms and make notes and even register your weight and temperature.
These are a few of the most popular and useful apps for women that I can say that I use on a regular basis. What are your favorite apps that you couldn't live without? Let us know in the comments below!