3DMark's new Sling Shot Android benchmark will crush your phone and make you cry
When you need a graphical benchmark that does more than just test visual output, you can go to 3DMark's Android benchmark, a new app you can find in the Google Playstore to see what your device is made of. This little software will create an intense graphical test by making one full 3D environment that will become the tech demo to measure performance of competing components of a device. If you have a PC or a lapto and you used 3DMark at least once, you kinda know what this is all about and how it works.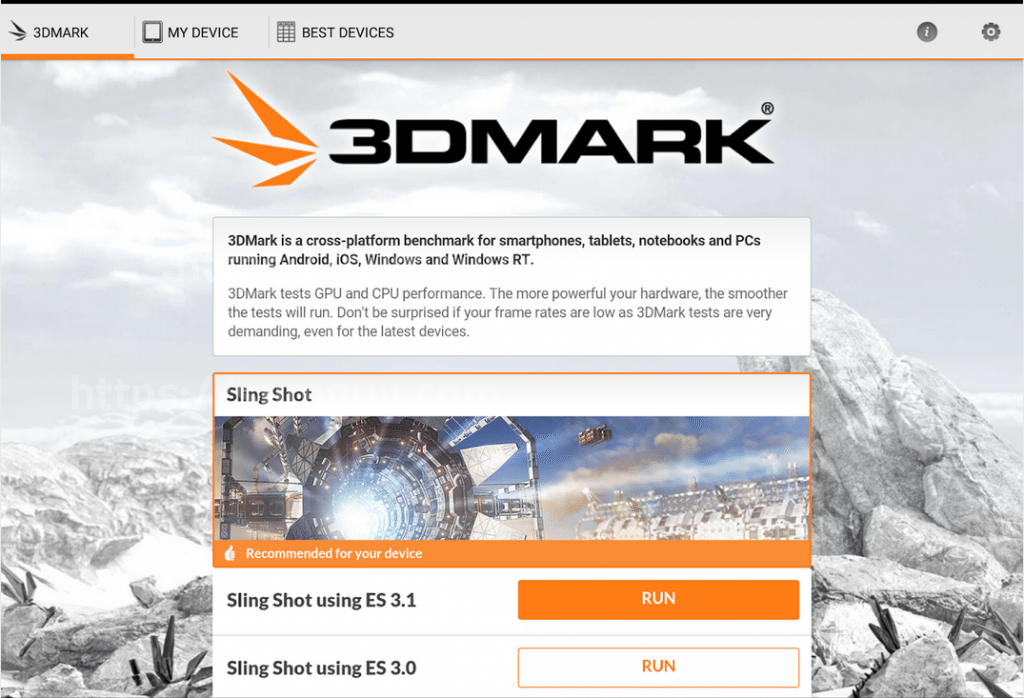 The app already has an alternative version that tests physics engine accuracy, frames per second and power output for example, only in a different visual effect with a new name: Sling Shot. This time we're not talking about a huge space battle, but a sort of stargate thingy that looks as if it was just taken out of EVE Online. This new version is also more precise and it has more graphic effects and higher polygon counts. This app puts last year's flagships to the ground, including Nexus 6, and it prepares the ground for revolutionary flagships of 2015 and beyond. How does your device fare in a test?
[googleplay url="https://play.google.com/store/apps/details?id=com.futuremark.dmandroid.slingshot"]